Designed for Teens, by Teens
A collaborative effort that brought teens to the design table
In 2008, PG&E donated an outdated office building to the YMCA of the Central Bay Area to be used as a teen center. The 8,000-square-foot former payment center on the corner of Center Street and Martin Luther King, Jr. Way had been vacant for several years. This project presented an exciting opportunity to activate a highly visible corner in the existing downtown civic core. Working side-by-side with PG&E, the YMCA committed to making the project highly sustainable while involving teens as an integral part of the design and construction process. In this area just across the park from Berkeley High School, teens had few consistently safe places to hang out after school.
The goal of the Teen Center was to bridge this gap by providing a safe, well-supervised, and fun place to go after school and during the summer. The Teen Center would enable the YMCA of the Central Bay Area to address the academic, professional and personal needs of local teens with the support systems and opportunities they need and deserve. By providing resources to youth in a place where they can "be themselves," the Center aims to keep youth engaged in positive activities that empower them to care for themselves and their community.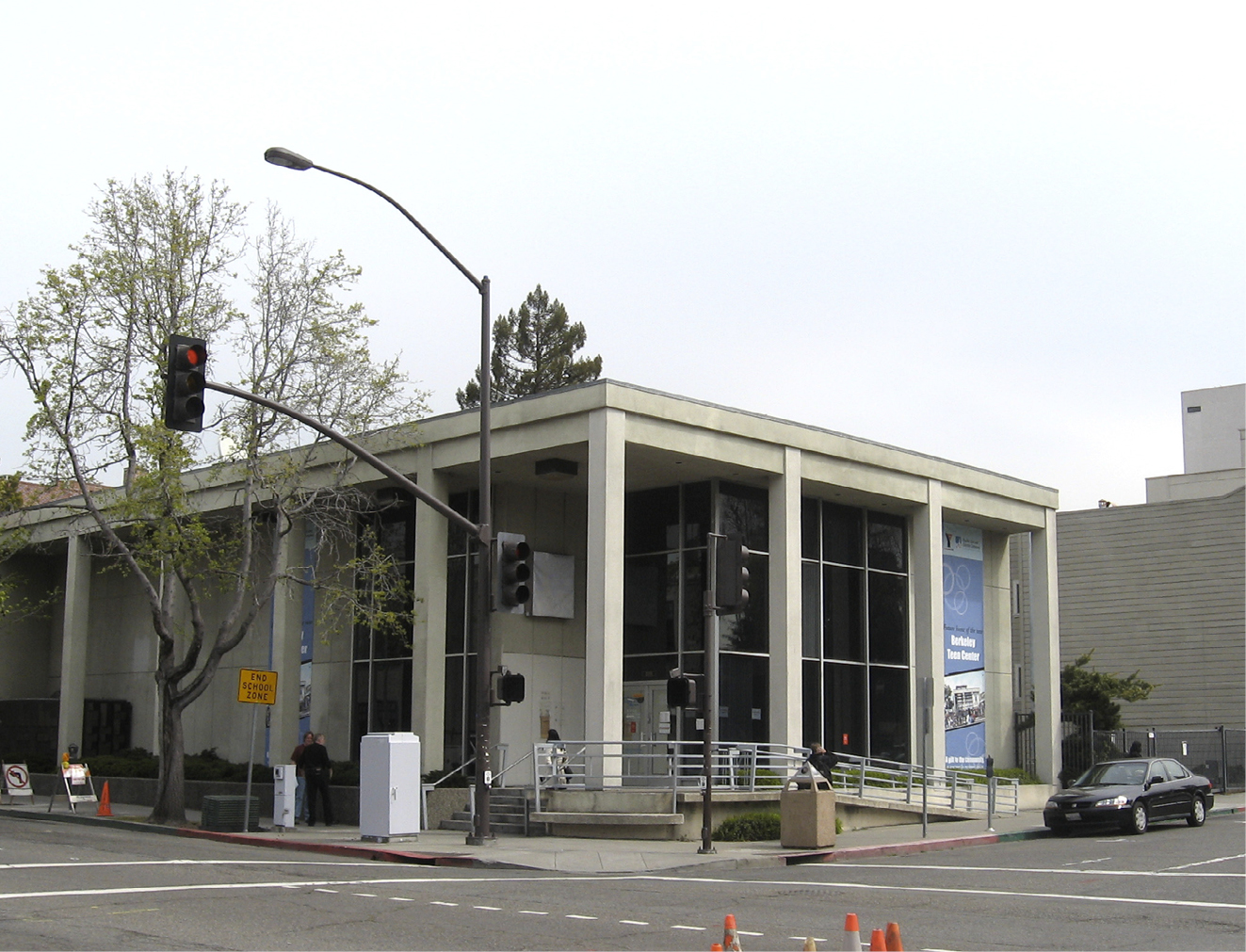 "Downtown Berkeley is a place where teenagers from all walks of life go."

-John Tidwell, Member of Teen Task Force
Teens as the client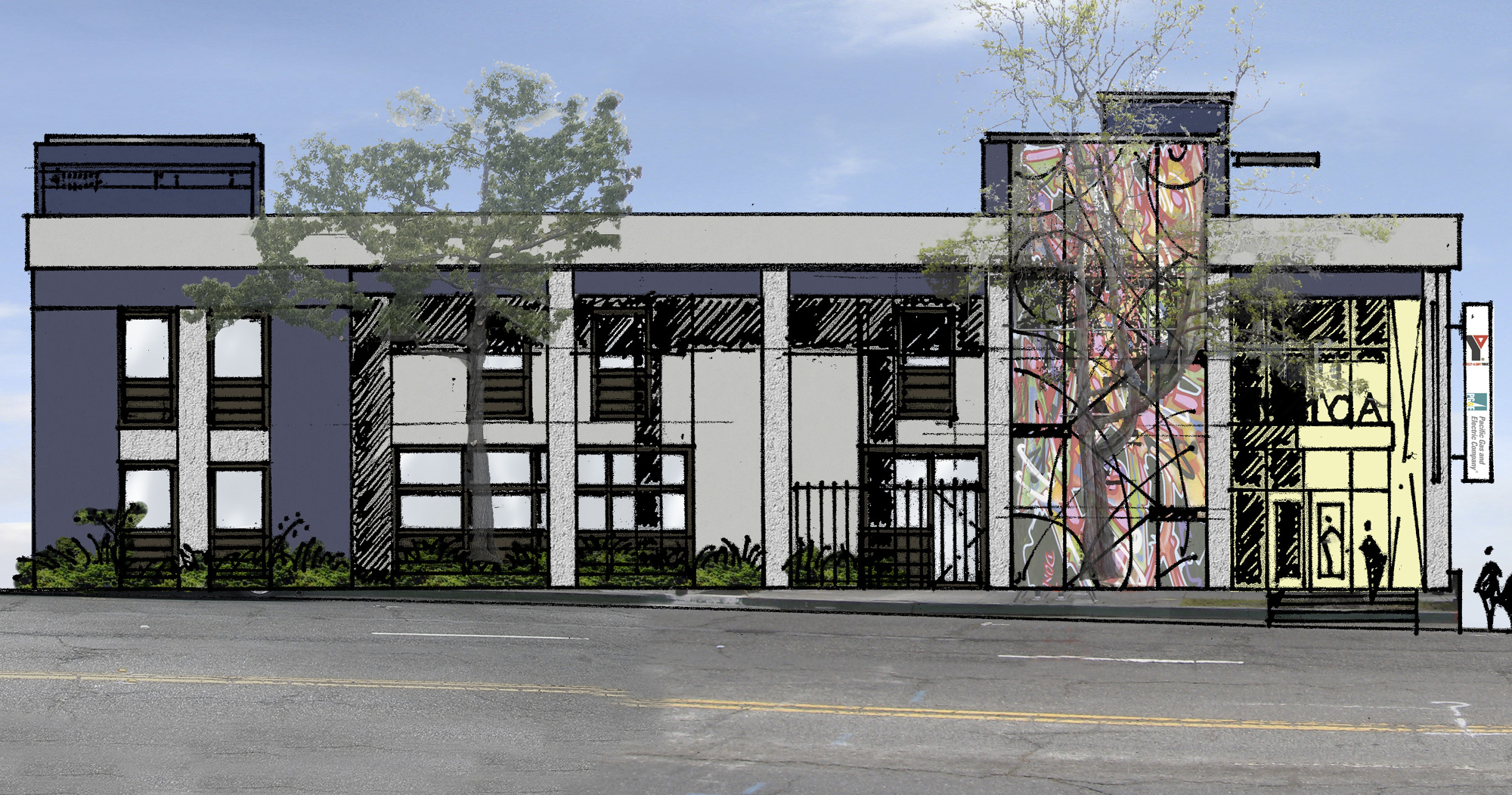 This project actively engaged teens alongside real estate developers, project managers and program directors in all aspects of design and planning to ensure that the Center is teen friendly and teen focused. Teens were hired by the YMCA to run the project (their salaries were paid by the Rotary Club), and then the Y established an Advisory Committee to work alongside the teens.
The YMCA was, in essence, "walking the walk:" the dedicated Teen Task Force made key project decisions and took active, substantive speaking roles in responsibilities such as hiring the architect, collaboratively developing the building program and design, presenting to the Landmarks Preservation Commission, and hiring the contractor, and did on-site construction oversight. The teens acted as the client, and were a critical part of the project from conception to completion.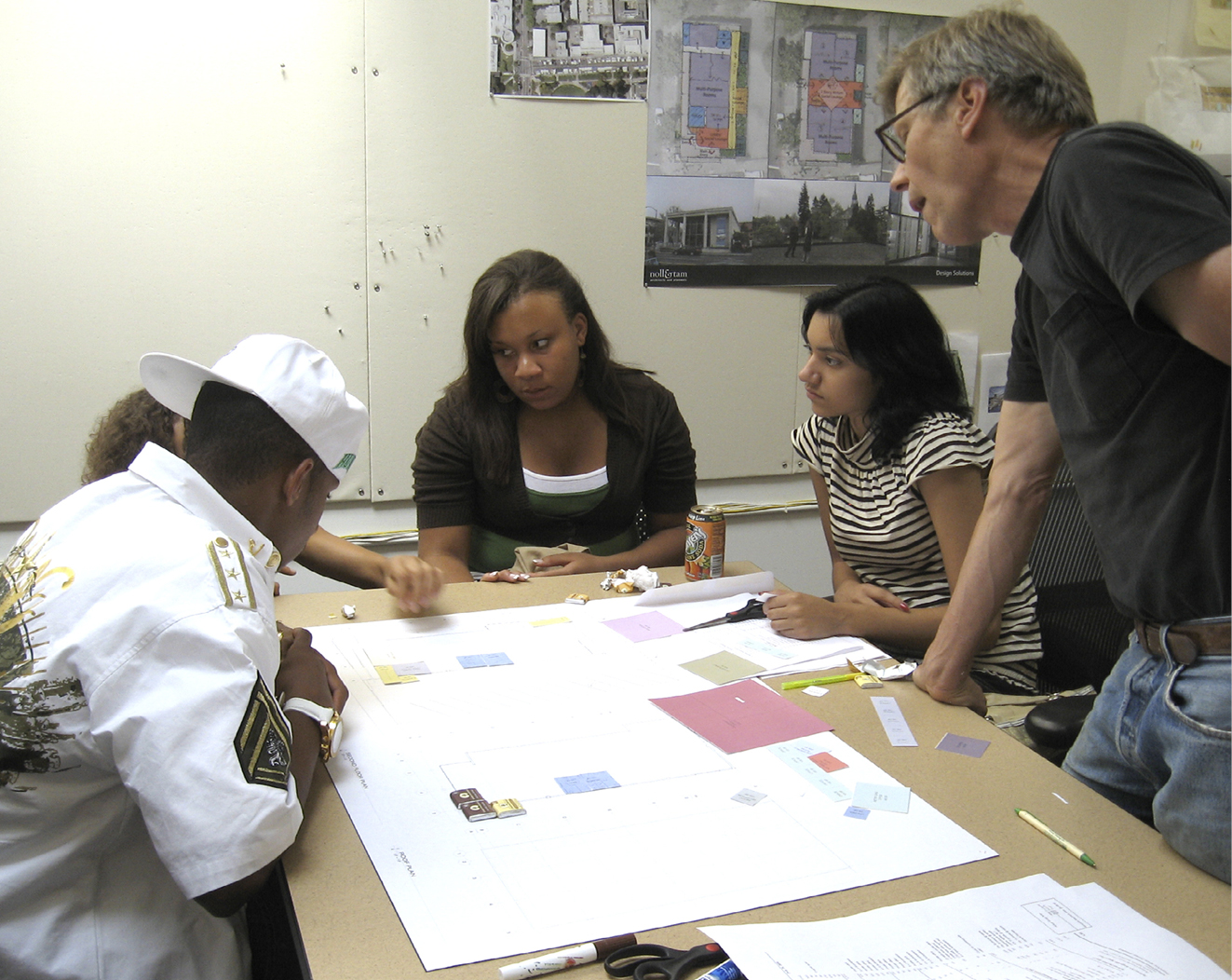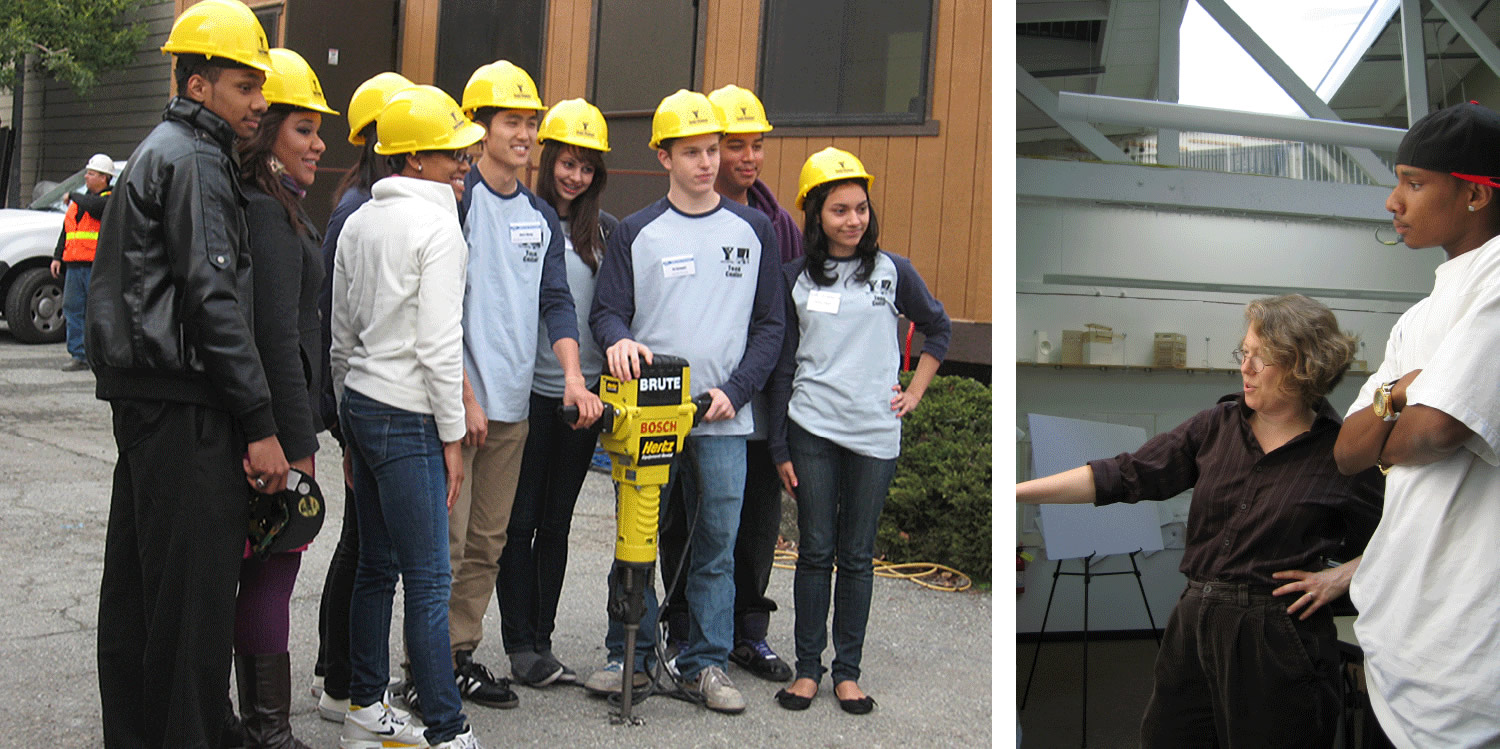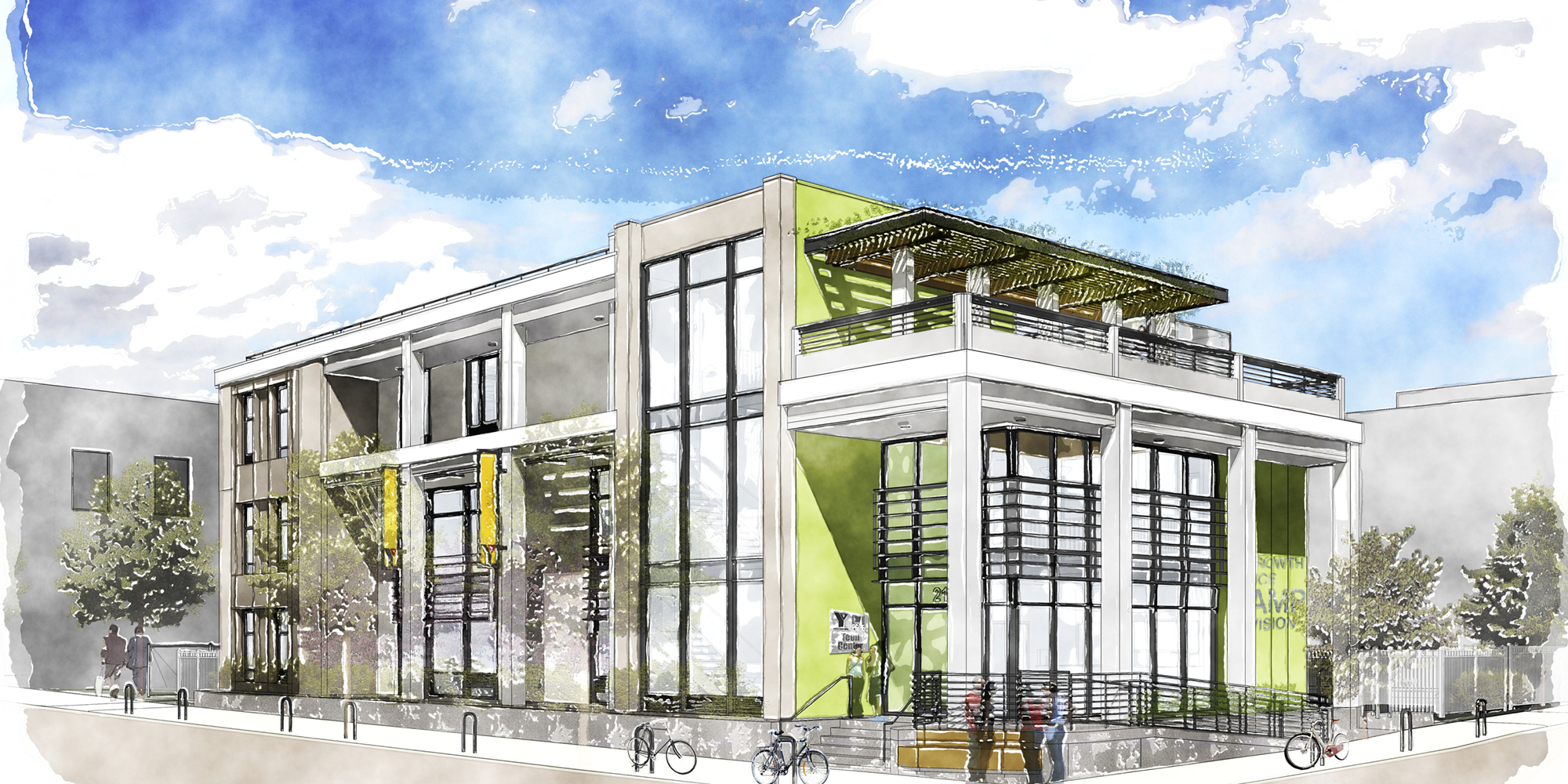 A place for teens
"We've been able to give these kids an unbelievable project experience."

-Fran Gallati, YMCA CEO
Throughout the day and into the night, the completed building hums with activity. The teens were directly involved in creating an identity for their new place, and in determining how to express their vision. On the outside of the stucco walls, large-scale stainless steel words selected by the teens reflect the purpose of the building as well as its previous use as a PG&E facility. The letters spell out VISION, GROWTH, VOICE, and TEEN AMP, which stands for "Aspirations Made Possible," their motto for the new Center.
The design concept retains the original building's architectural lines, including the strong vertical columns and main public face, while making the overall structure more vibrant and colorful to reflect youthful energy. The first two stories are used for teen center programming like tutoring, classes, and poetry slams, while the third houses the YMCA Association offices and a rooftop deck. Alex Sinunu of Pankow Builders said that as the project neared completion, "a couple of the teens were really ecstatic, like kids are: jumping up and down and clapping."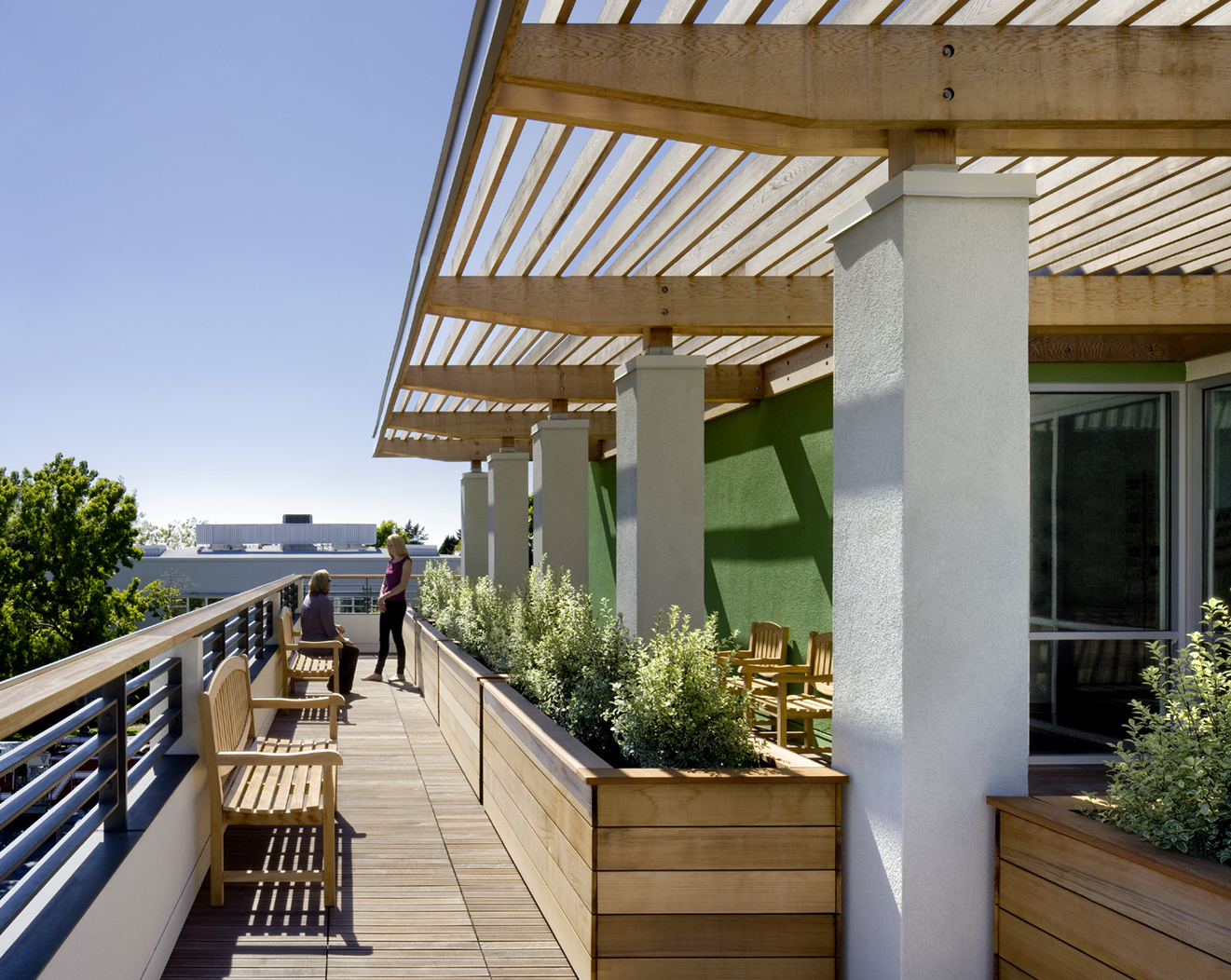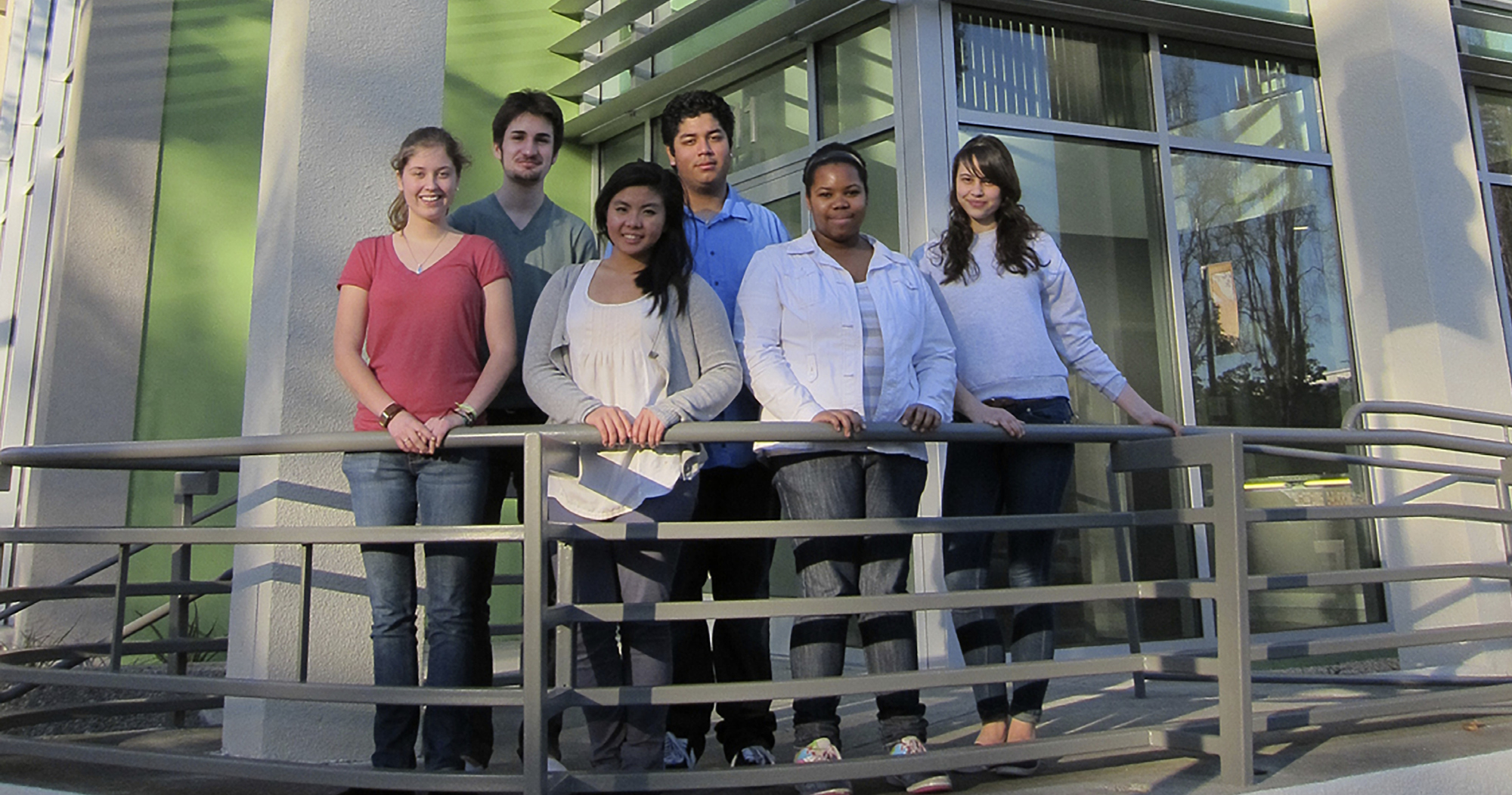 Map It